Find your gifts, get support, remove obstacles and succeed.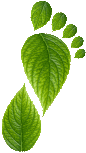 Coaching, Psychometrics, Referral, Professional Input, Planning & Support for finding the path to your success.
Take your first step on The Right Path 4U.
Walk through the 6 steps of the Success Program at The Right Path 4U…


Live a life of: Purpose, Passion, Alignment and Balance.
Combine your skills and passions with our advice, brainstorming, referrals, resources, support and planning. You will get there.
Our team will support you in developing your best life. Enjoy the path, smell the flowers along the way. Begin.
Success. Balance.
Education. Career. Life.